Pin It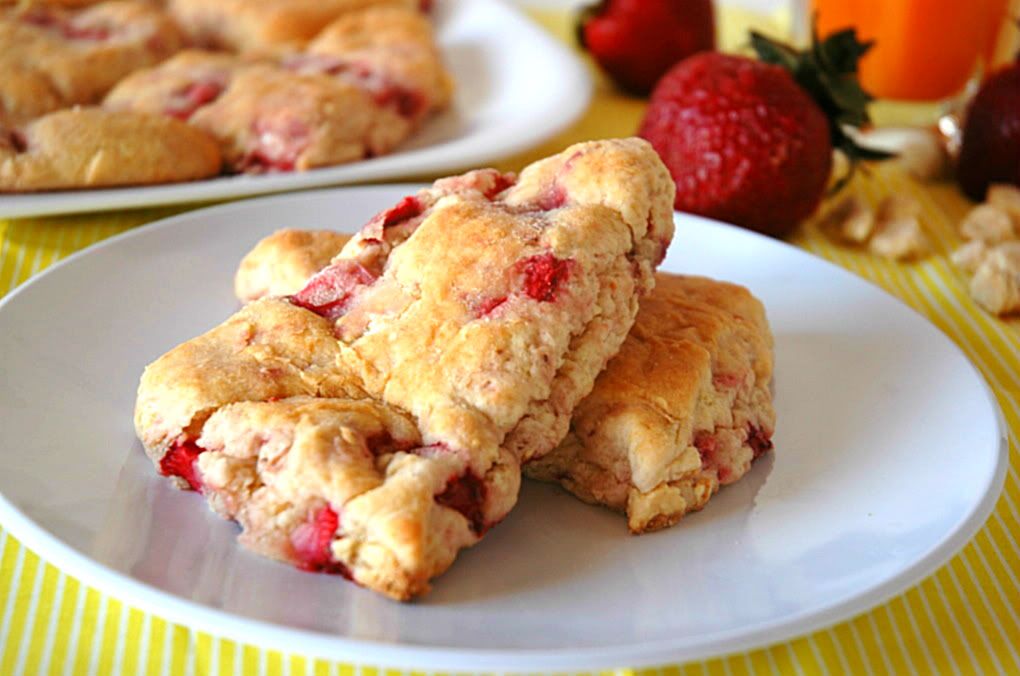 I woke up and decided to make strawberry scones. Usually my sister gives me ideas on what to bake. She saw a picture of animal cupcakes on Facebook which prompted me to make
these
earlier this week. To make the scones even more special, I added milk crumbs and opted for the all out usage of heavy cream instead of half and half or buttermilk. SO much cream. I do admit the dough was silky smooth because of it though.
These are amazing. They're tender, chock full of strawberries, and that crunchy milky bite from the milk crumbs ties all the flavors together. Sure there were a ton of dishes to clean, a few extra steps for the milk crumbs, but rest assure they are worth every tasty morsel. The scone recipe itself is actually quite simple.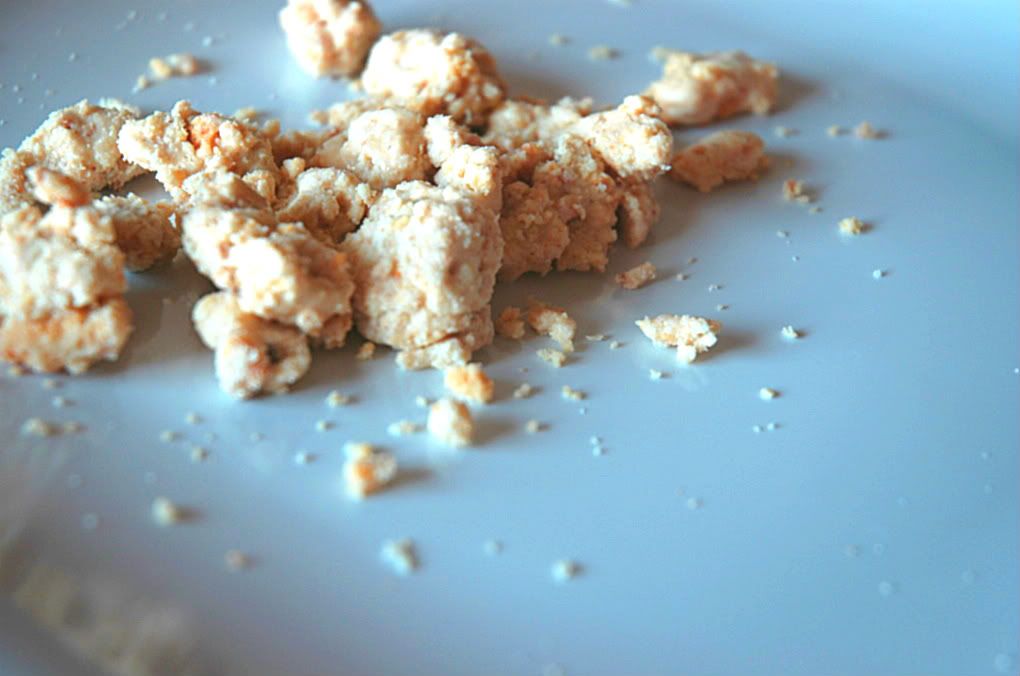 Mmmm... milk crumbs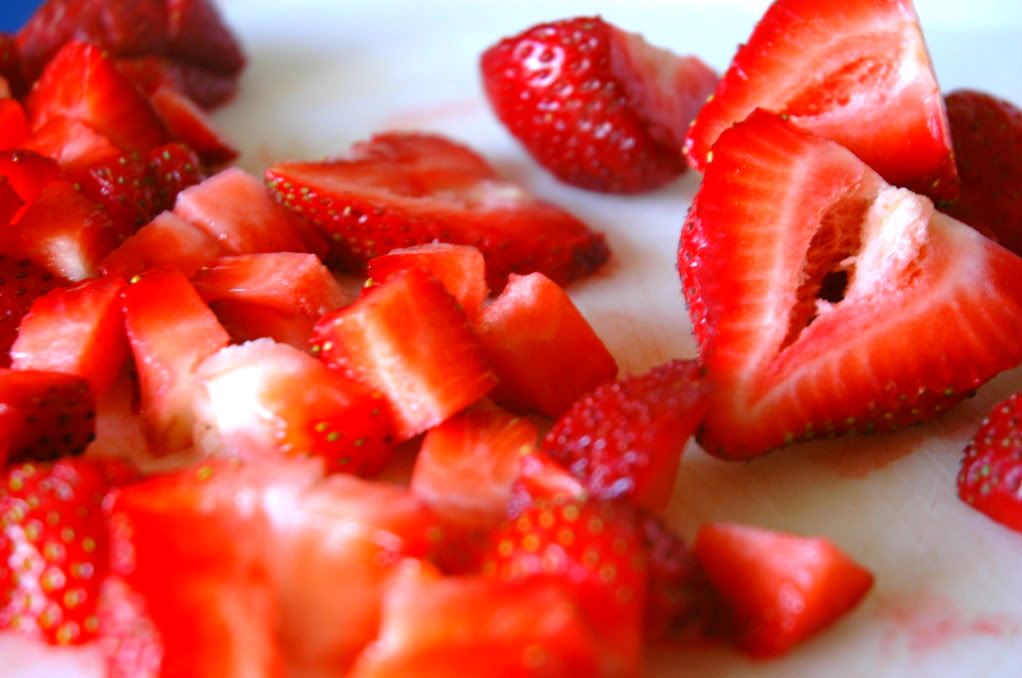 I promised my older sister I would make her mandu (Korean dumplings) this week, so I will hop right on that later today. That means I can use my nifty dumpling press I got from the Asian supermarket! It's so exciting to whip that contraption out. Perhaps I'll make a post about those dumplings, but they're not necessarily baked goods.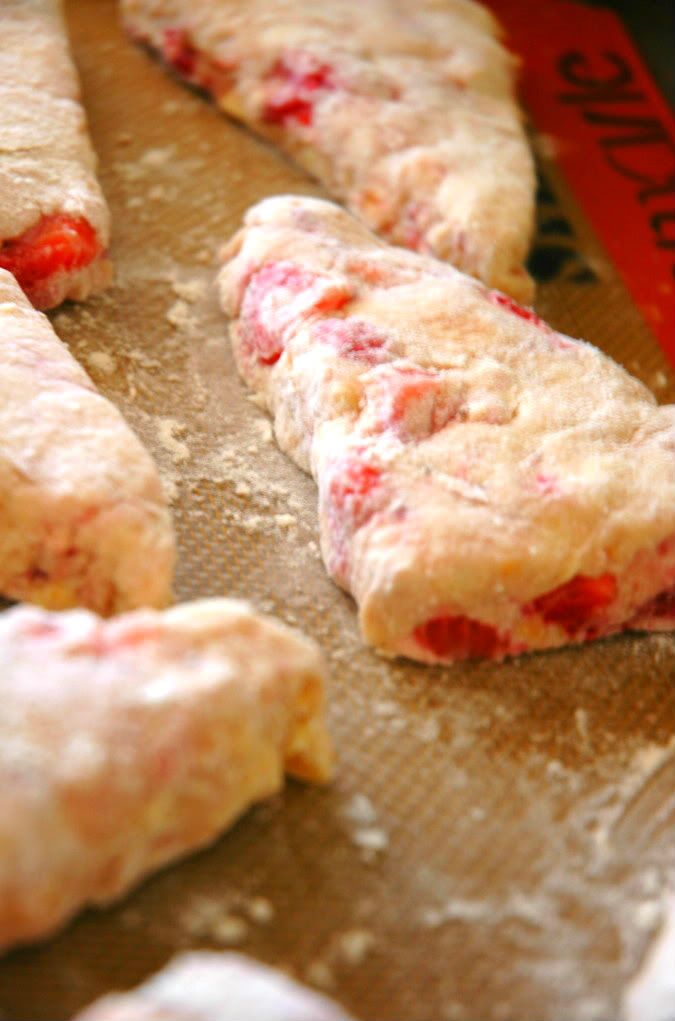 You can find the milk crumb recipe
here.
You may not need use all of the milk crumbs the recipe yields, but cutting the recipe down may result in some funky measurements.
...? Wart?
If your strawberries are extra juicy, dice them up and spread them out on paper towel to soak up the moisture. They will be difficult to incorporate into the dough if they're too wet. Enjoy!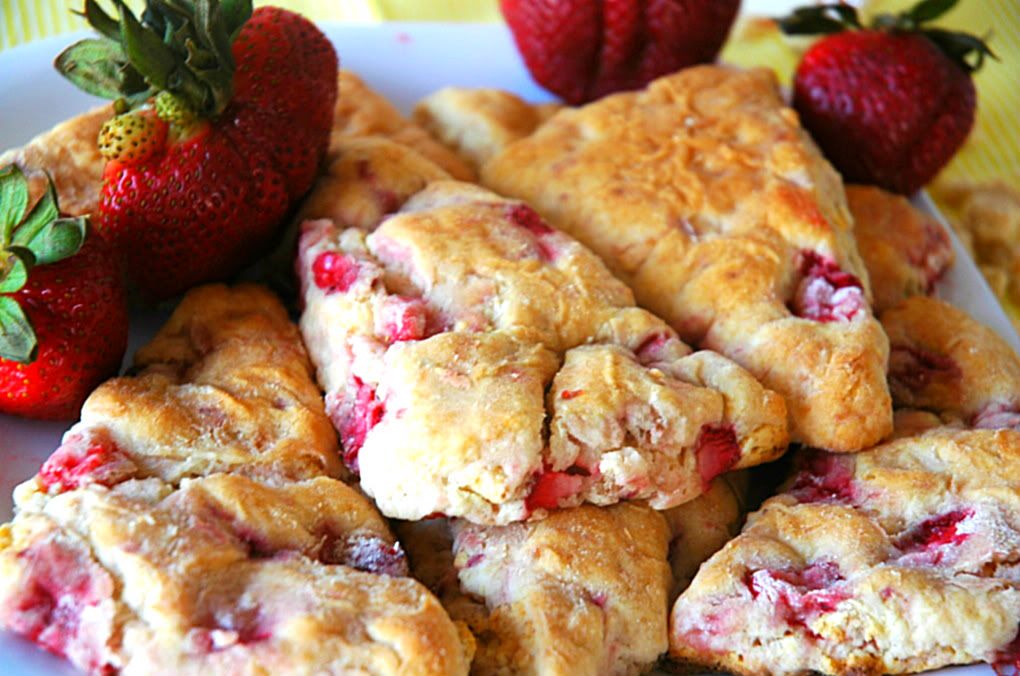 Strawberries n' Cream Scones
Yields 8 scones
INGREDIENTS
2 cups all-purpose flour
1 tablespoon baking powder
3 tablespoons sugar
1/2 teaspoon salt
5 tablespoons cold butter, cut into cubes
1 cup diced strawberries
1/2 cup milk crumbs
1 cup heavy cream
DIRECTIONS
Preheat oven to 400 degrees Fahrenheit
Dump the flour, baking powder, sugar, and salt into a food processor. Pulse for a few seconds until all the dry ingredients are thoroughly mixed.
Add in the cold butter and pulse for about 30 seconds until combined.
Dump the mixture into a large mixing bowl. Mix in by hand the strawberries and milk crumbs. Slowly add in the cream until a dough ball forms.
Place dough onto a light floured surface and form into a rectangle so that you can cut out 8 wedges.
Place onto an ungreased baking sheet, and bake for 12-15 minutes or until golden brown.