Pin It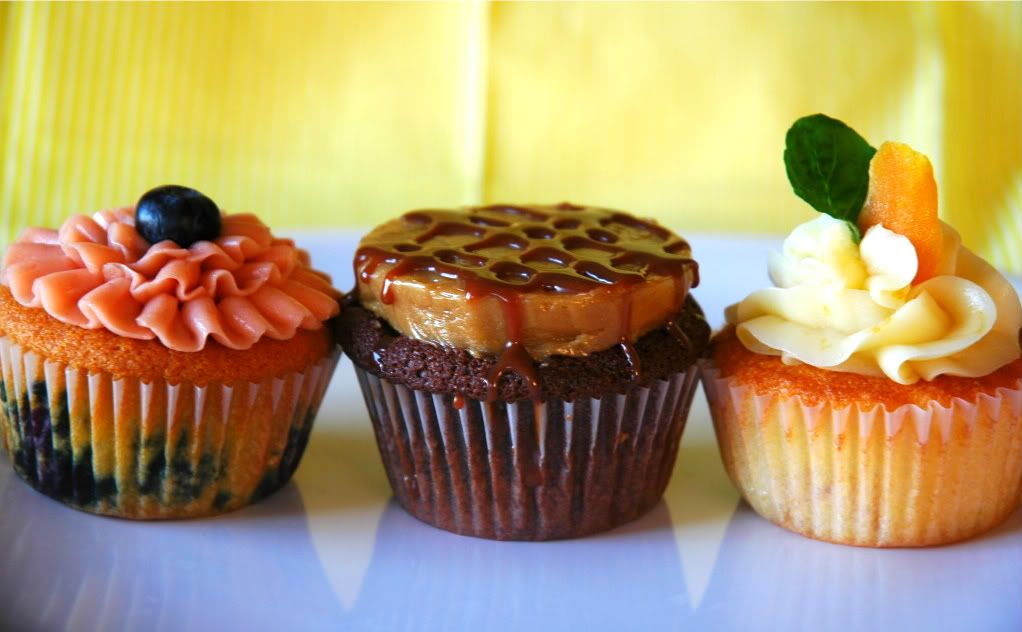 As a food fanatic, I love to watch Cupcake Wars on the Food Network. The fear of the cupcakes baking and cooling before that dreaded timer ticks down to zero gets my adrenaline going. Will she swirl on the frosting in time? Will she sprinkle on the garnish before time is out? Will that third cupcake make it onto the plate? There is as much action on that show as there is on a football game. Okay, I am pushing it, but Cupcake Wars is one entertaining creation of cable t.v.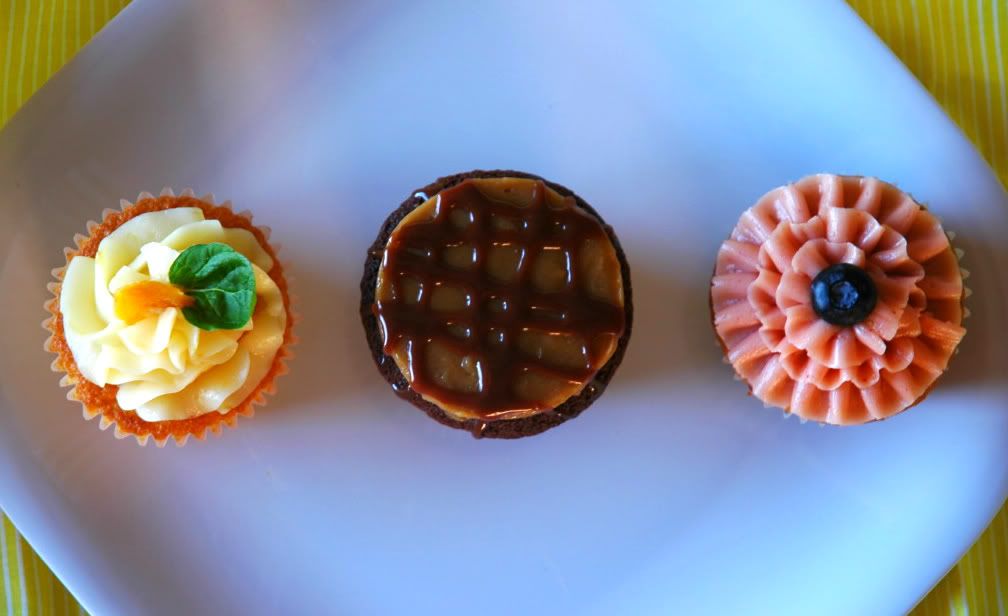 This "episode" of Cupcake Wars entails the following:
The theme: cupcakes mom and dad would like to eat (LOL, that was my sister's genius right there)
The competitor: my sister (Hi buddy!)
The prize: grounds for gloating and tasty cupcakes to consume (You're going to be annihilated.)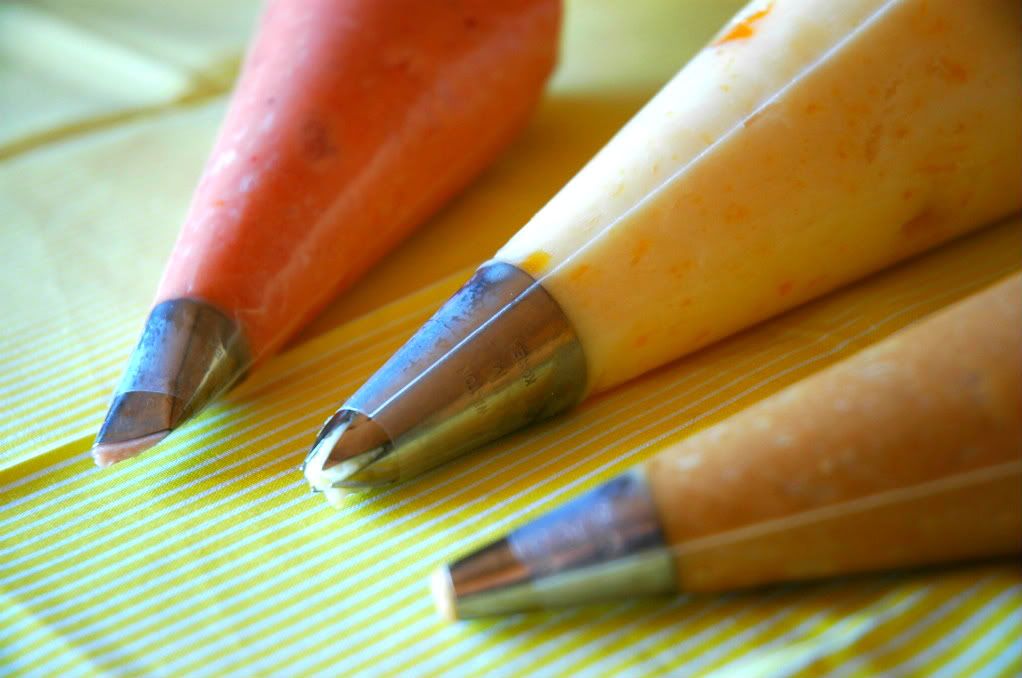 I do have one griping complaint about the show. No I lie, two. First off, I despise how they are so concerned about the extremity of elaborate decorations. I would rather have mouth watering, tasty, and scrumptious cupcakes than glammed out pastries that taste mediocre at best. If cupcakes were baked to be admired and not eaten, let's just make cake batters out of sand and dirt. Second, I get enraged when that one French judge criticizes contestants who make red velvet cupcakes because he has a deep-rooted grudge against red velvet. Let's not completely eliminate a contestant because they made a southern classic.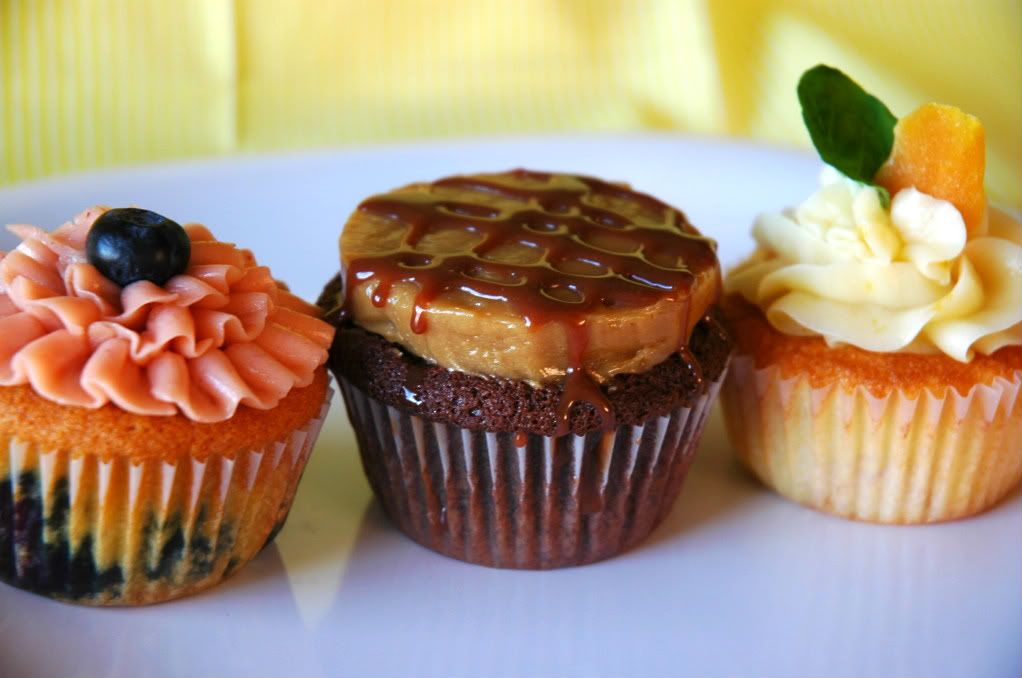 The region I reside in is known for its wacky weather. This is exemplified by this afternoon's walk to my car after school. I only have to walk two blocks. In those two blocks, those 3 minutes, I encountered a plethora of climates. The sunshine was beating down as I exited the school. Crossing the street the sky suddenly darkened. Seconds later I was walking against a sudden gust of wind and snow. By the time I reached my car, the sun emerged again from the... blizzard? Snowstorm? Mother nature's temper tantrum? I am still in dismay.
I've been catching up on watching the Big Bang Theory, and I simply have died and then been resurrected by the humor that is Sheldon Cooper. My favorite moments are when he is in the ball-pit trying to make carbon molecules by meticulously sorting the "carbon atoms" and then Leonard who catches him in the act, has to jump in to take him out. Sheldon then plays catch me if you can, popping up to the surface sporadically shouting, "Bazinga!" Or when Sheldon thinks his appendix is about to burst, and he wakes Leonard up in the middle of the night panicking and moaning hilariously. Turns out he just needed to fart!
Now I present to you my cupcakes for the Cupcake Wars. If I were on the show, my decorations, or lack there of, have already rendered me a failure. They taste good and that's all that matters. You can go far with one massive batch of buttercream and two batters. I need to start handing out these cupcakes to my friends and neighbors before I start spiraling into a sugar coma. I only posted the buttercream variations because you can use any chocolate or vanilla cake recipe you want. Enjoy!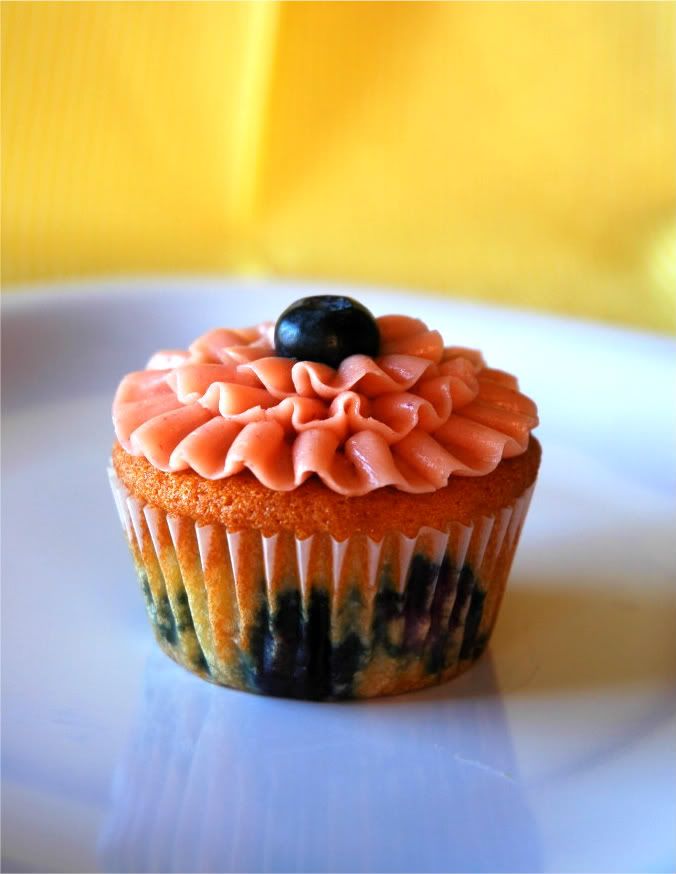 A vanilla buttermilk cupcake speckled with blueberries, lemon blueberry swiss meringue buttercream, topped with a fresh blueberry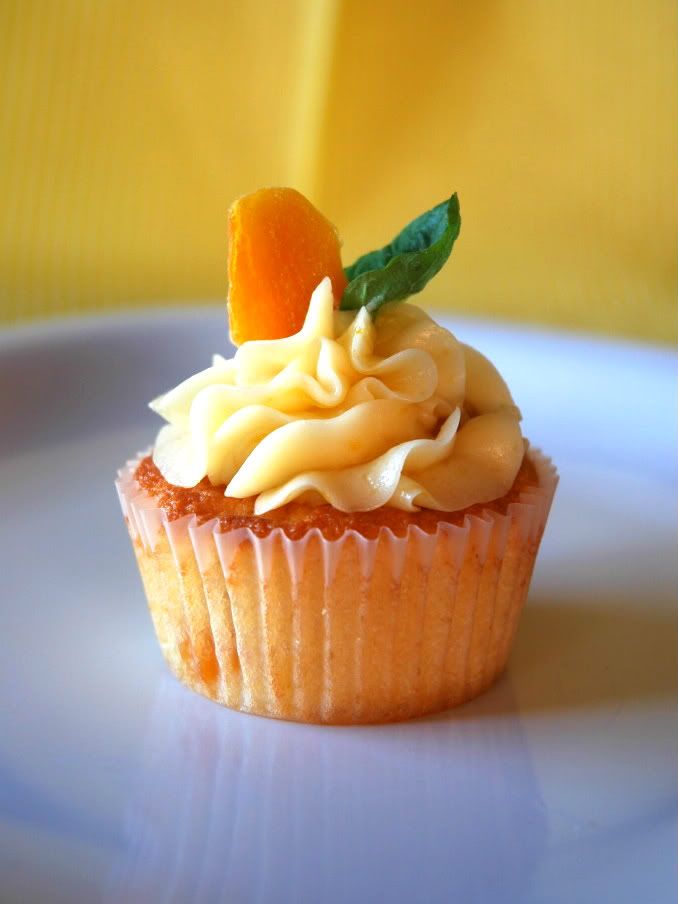 A vanilla buttermilk cupcake with mango bits, peach swiss meringue buttercream, topped with a sort of random sprig of mint and a sliver of dried mango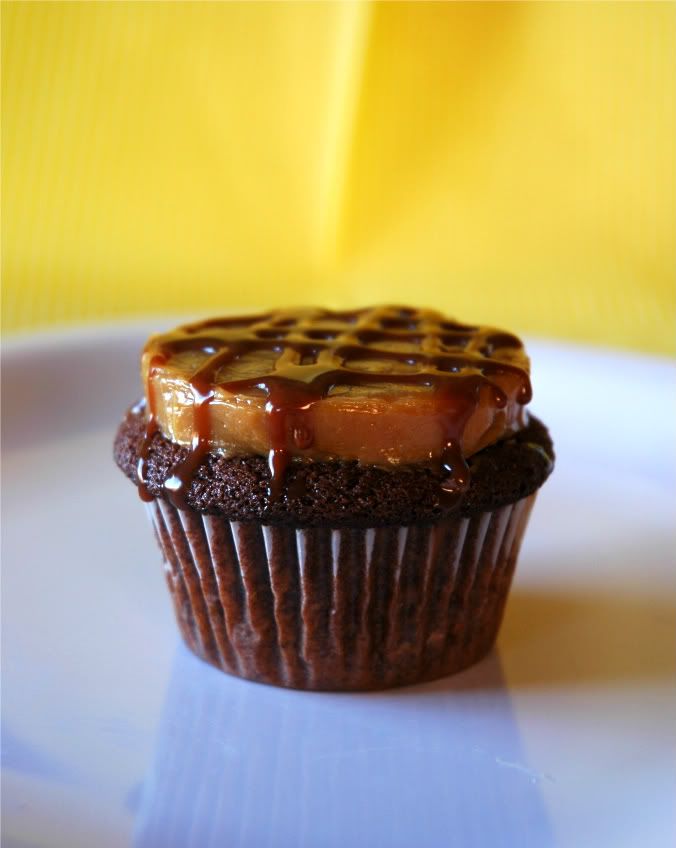 A chocolate buttermilk cupcake, coffee swiss meringue buttercream, drizzled with ganache
Swiss Meringue Buttercream
Yields 3-4 cups
INGREDIENTS
113 grams egg whites
200 grams sugar
pinch of salt
2 1/2 sticks butter, room temperature, cut into cubes
DIRECTIONS
In a large bowl, combine the egg whites, sugar, and salt. Place over a pot of simmering water to create a double boiler. Whisk continuously until the mixture reaches 140 degrees Fahrenheit.
Take of the heat, and using a mixer on medium high speed, beat until stiff peaks have formed and the bowl is cool to the touch.
Add in the butter several cubes at a time until it is all incorporated. If curdled, just keep beating and a smooth, glossy buttercream will form. Divide the batch into thirds to proceed with the variations below.
Coffee
1 teaspoon instant coffee granules
1 teaspoon water
Dissolve the coffee in the water. Beat into the buttercream.
Lemon Blueberry
BLUEBERRY PUREE
1/4 cup blueberries
1 teaspoon sugar
1 teaspoon water
Combine all the ingredients in a saucepan, cook over medium heat until the berries burst and a syrup has formed. Strain through a sieve and allow to cool.
1 teaspoon lemon zest
1 tablespoon lemon juice
1/2 teaspoon lemon extract
Beat in all the ingredients plus the puree into the buttercream.
Peach
Beat in the ingredients into the buttercream.