Pin It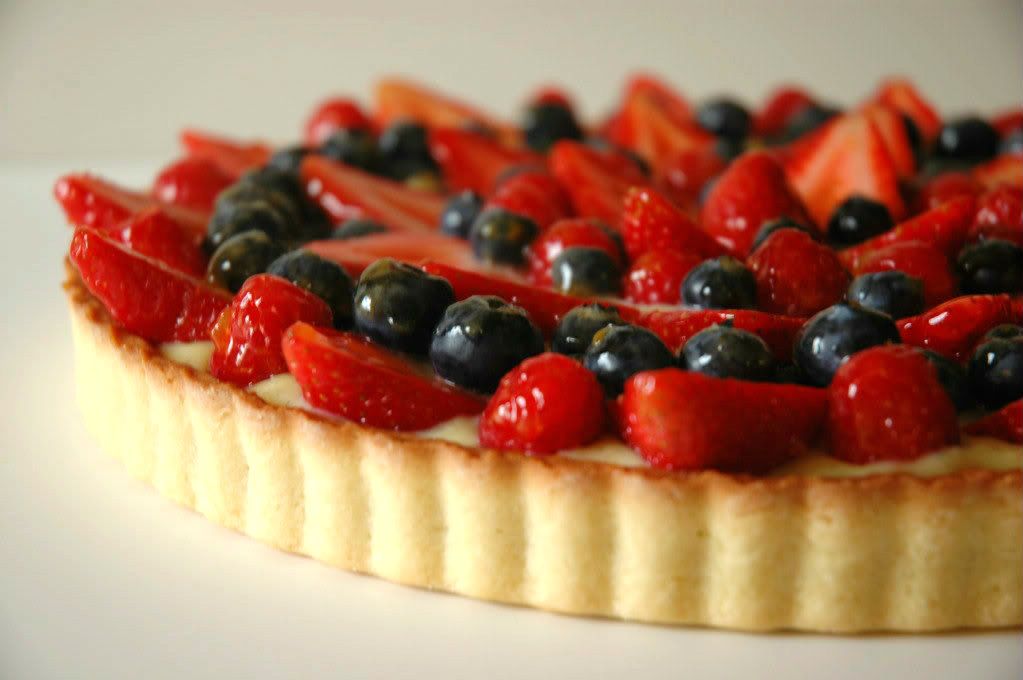 I plan on making a pomegranate entremet this weekend, so be on the lookout for that post!
College applications are more stressful than I thought they were going to be. I figured that organization would protect me from any hectic mishaps. In a sense that's true, but I still have had many late nights of editing and revising essays. Dark eye circles have consumed my face, so hopefully once I am able to submit everything I will get a good night's sleep.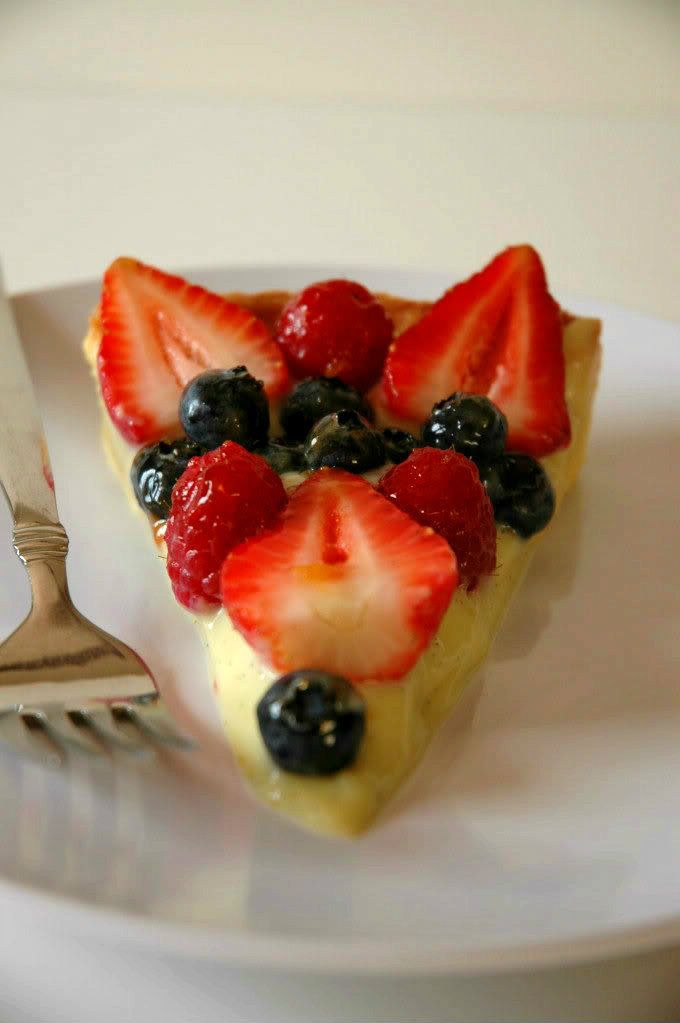 So this tart... was my dad's birthday "cake". A buttery shell with sweet vanilla pastry cream dolloped inside, and topped with a pattern of concentric circles of mixed berries. It is indeed fall where I live, so how did I find these ripe berries? That's where the "long lost" part of this blog post title comes in. My dad's birthday is in July. I found these pictures on my computer as I sweeping out my folders of any useless rubbish. I had uploaded them the day of my dad's birthday, but updating them to this blog must have completely escaped my mind. On a side note, these pictures bring up sad memories. My dad went fishing on his birthday! I starting preparing this tart, and then after completion, my mom told me the birthday boy wasn't going to be back for two days! Next year, we need better communication.
Please visit
Gourmet or Gourmand
for the recipe that I used. She has very thorough instructions to help you through the process of creating a beautiful tart.
A few tips:
What I've learned from a little research is to brush the baked pastry shell with apricot jam to create a moisture barrier. The cream will not be able to seep through the crust, and you'll be left with a delicate dessert.
Make sure you eat this tart on the day you prepare it. If necessary, you can create the tart shell and cream ahead of time. However, do not slice or assemble the berries until you are ready to serve.
Add a little almond extract (or liqueur if you're of that age) to the pastry cream to add a different dimension for flavor. I also recommend using vanilla beans if you have any on hand, because it is both pretty and delicious.
I absolutely despise blackberries, which is why they never came near this tart! The berries I ended up using were raspberries, blueberries, and strawberries. Use whatever fruit combinations that you like.