Pin It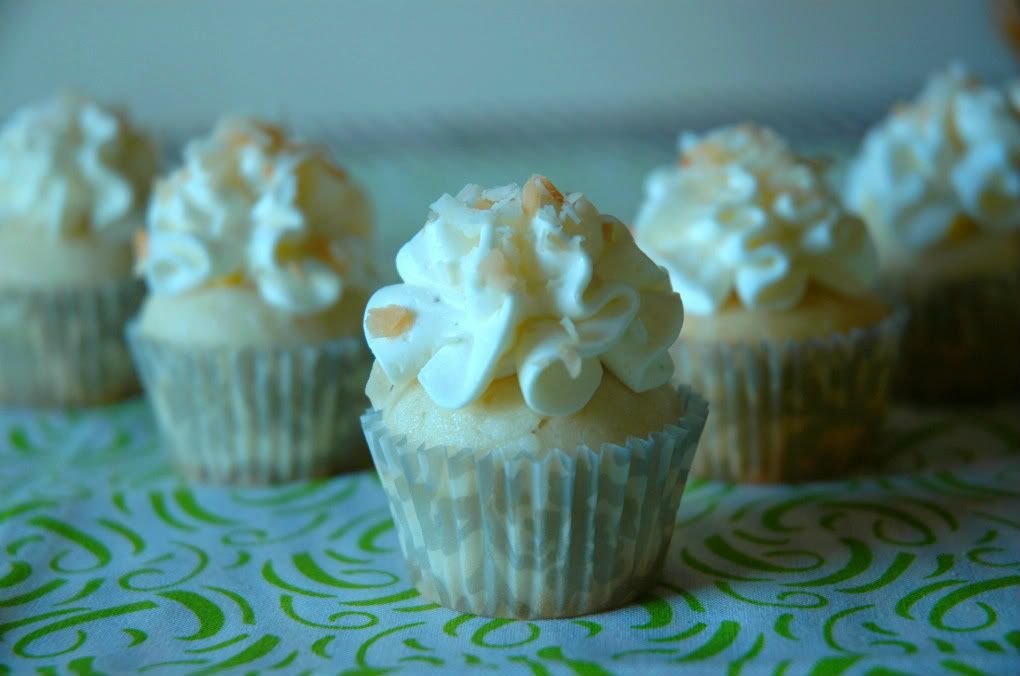 ♫
Put the lime in the coconut...
♫
Well actually, in this case, a mango. These mini cupcakes are bursting with coconut flavor in both the cake and fluffy frosting. I tried filling them with a mango mousse, but I didn't squeeze enough into the center for that component to stand out. Nonetheless, these are certainly tasty.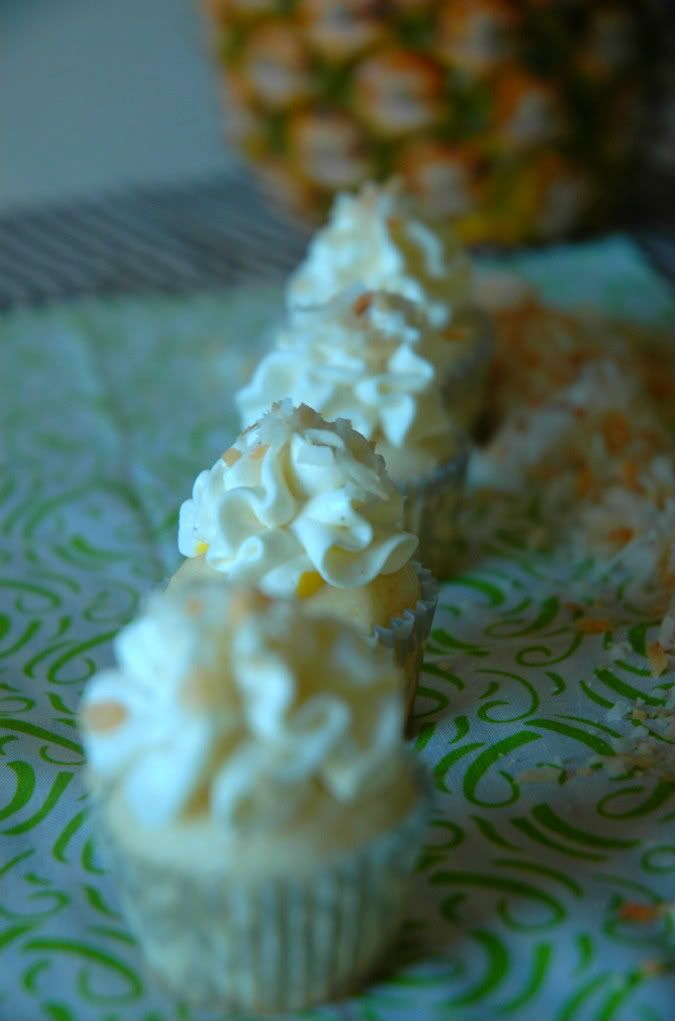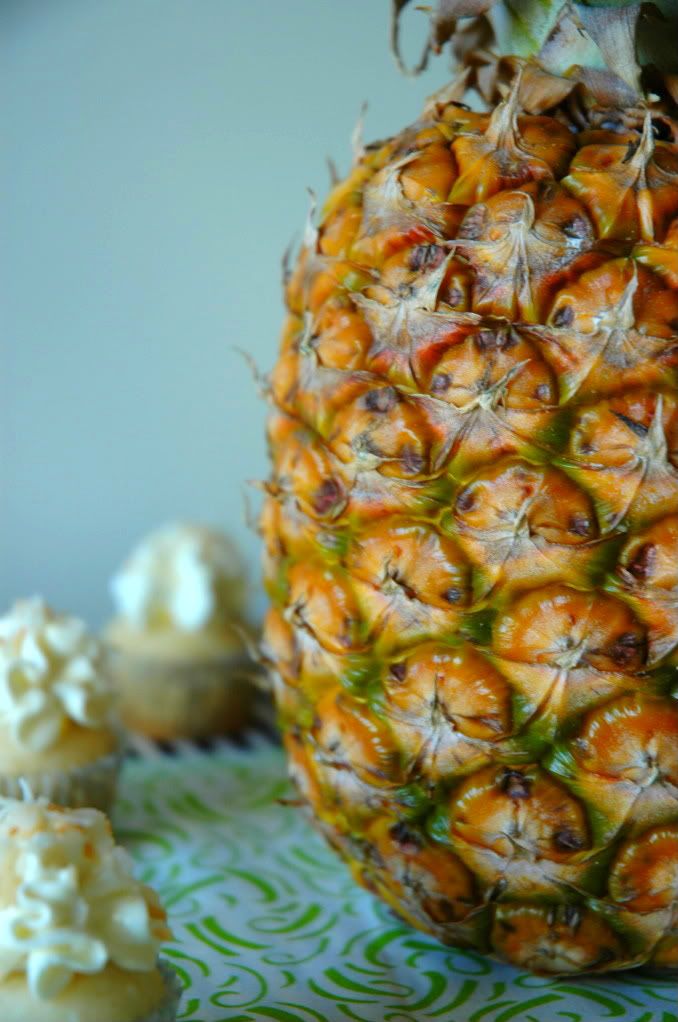 Okay, okay. The pineapple is only slightly random in these pictures. There is absolutely no pineapple in these cupcakes. I picked up this pineapple last week, but I guess I don't know how to select good fruit because my mother joked around that I have a fantastic eye for picking out the most unripe fruit out of the bunch. LOL. I grabbed the biggest one! It is almost ripe! Anyway, coconut just reminds me of the tropics and so does pineapple. I was going for a theme for these pictures.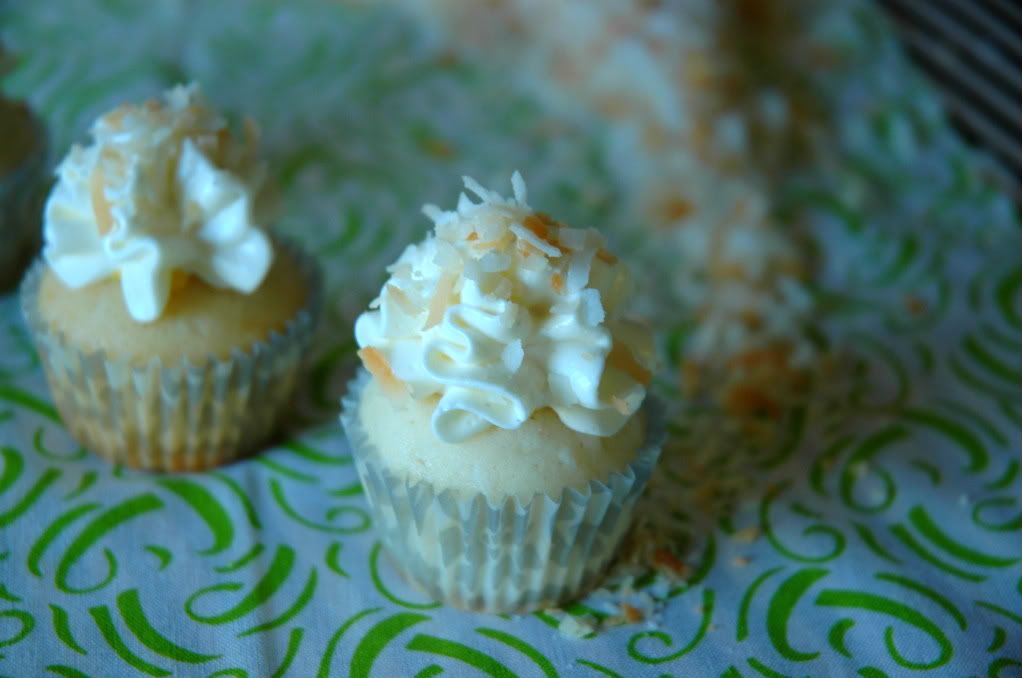 These pictures also came out with a very cool hue. I tried altering the white balance on the camera menu, but none of my pictures came out as bright or warm as I had intended. I hate cloudy days! All the cupcakes have already been eaten too, so there is no way to take more pictures!
The cake recipe I tried was delicious. Because it is made out of egg whites though, you risk over baking mini cupcakes. Once they spring back, take them out of the oven! The batch I baked until golden were quite dry unfortunately. I used Flour Bakery's recipe, but it is similar to Martha Stewart's recipe you can find online
here.